Along the scenic Apple Mile, apple granny Gala explains to her little grandchild Elstar many interesting facts about her favorite apples. Information is displayed on boards and panels suitable for both children and adults. Eight interactive stations add to a memorable excursion: even the youngest children will understand how a seed becomes a tree, what the interior of an apple looks like and which types of apples grow in the surroundings of Haiming. Additionally, slacklines and seating units – in the shape of an apple – invite you to take a break and wind down. An oversized recipe book contains a huge variety of apple delights. Don't wait any longer and grab your bicycle or lace up your walking boots to explore the new attraction for all ages at Haiming's Apple Mile on the Inn cycle path!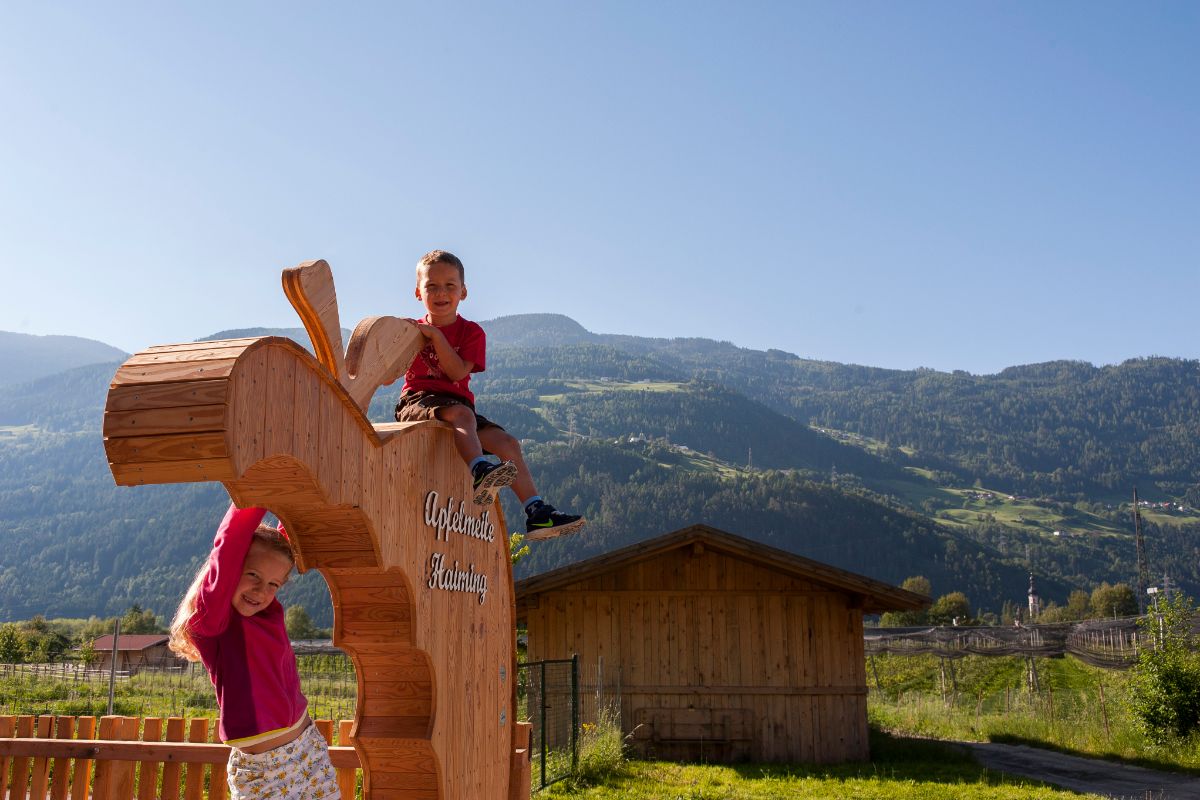 Direct marketing and sale/Fresh farm products from farmer's shops in Haiming:

Varied sausages, homemade bacon, potatoes, sweetcorn, beetroots, cabbage, onions, carrots, garlic, radish, sauerkraut, varied types of grain…

Spicy homemade sausages, organic vegetables, eggs, strawberry & apricot liqueur, gift baskets

Beef, spicy homemade sausages, other types of fresh sausages

Apples, pears, plums, etc.

Apples, apple juice, etc.

Honey, mead, honey liqueur, varied wines

Honey, (mixed) honey products, propolis products, candles